Home
Business and Industry
Categories:
Equipment Providers
Internet Services
Legal
Organisations
Other
Software Providers
Business and Industry Listings
Affiliate Management Services
We provide affiliate recruitment, management and support services to a wide range of client. Providing fully outsourced affiliate services to new start-up, existing and mature casino customers we bring a wealth of knowledge, experience and success to make your affiliate program work for you. Recruiting your own staff to manage your affiliate program in-house can be a time consuming and expensive task. We can guide you in the right direction and can have your affiliate program up and running within a matter of weeks.
Visit Affiliate Management Services
Detailed Info
---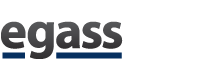 EGASS - Egaming Affiliate System Software
A fully responsive platform for pc, tablet and smartphone. Our affiliate management software solutions are specifically designed for affiliate program operators, white-label suppliers and marketing networks operating in the online gaming industry and can be deployed in multiple configurations to meet the exact business needs of each client. Each platform is deployed with the relevant functionality, terminology and features to provide a fully outsourced and flexible solution to online casino, sports betting, bingo and binary options operators.
Visit EGASS - Egaming Affiliate System Software
Detailed Info
---